Why Us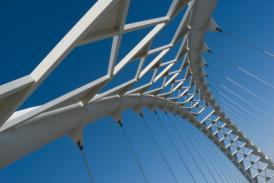 We are different. We are a professional recruitment company that is unique in being solely dedicated to the steelwork industry. This means we can help recruit highly skilled, appropriate and relevant candidates that have direct industry experience and a positive interest in the vacancy.
Our recruitment services ensures we screen all candidates before we suggest them to our clients, ensuring the best possible match for the company's needs the candidate's expertise and financial expectations.
We deal in quality applications, not quantity, as our many client testimonials show. Some of the many positions we help our clients to fill include: CAD Draughtsmen, Contract and Project Managers, Estimators, Designers, Salesmen, Fabricators, Welders, Quantity Surveyors, in fact, any professional needed in the steelwork industry.