What Our Clients Say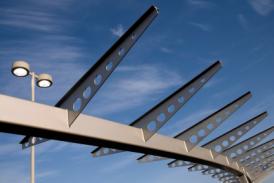 "Wayne was able to provide both broad exposure advertising and a focused personal recruitment and vetting service, drawing on his considerable experience within our sector...we were presented with candidates which not only matched the job-profile but that were genuinely interested in working for us and had the appropriate skill sets. The rest was easy and the fast turnaround and personal service worked out far more effective than our previous recruitment arrangements."
Andrew Bickerstaffe
Operations Director, easi edge Ltd.
"Dealing with a professional recruiter who fully understands the steelwork industry has meant we have a very efficient recruitment process in place with Wayne Rawson and Steel Connexions. Candidates come pre-qualified and always appropriate for the vacancies we have - this saves us so much time."
Brian Male
Financial Director, Southern Fabrications Sussex Ltd.
"Based in the Isle of Man, recruiting professional people has always proven a difficult task for the numerous recruiters we had previously used. We were therefore very impressed with the services Steel Connexions provided and the quality of candidates delivered to us. Wayne clearly spent a lot of time screening the right people for us and his detailed understanding of exactly what we were looking for in a candidate was first class."
Frank Mitchell
Managing Director, Wilson and Collins Ltd.