Steelconnexions Hits South Africa!
2nd April 2009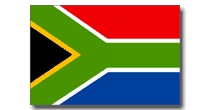 Steelconnexions Ltd are pleased to announce our first client in South Africa!
MDS are specialists in the recruitment and employment of professional and highly skilled, motivated international personnel, for Engineering and Construction Industry Projects in South and Southern Africa.
MDS also provides detail drawing services to the structural steel fabrication industry in South Africa, including handling substantial projects for the Petrochemical, Mining and Power Generation industries. They are able to flex their resources to provide additional capacity to suit short, medium and long term requirements.
For further information see MDS on our home page and in our Industry Services Directory under "Drawing Offices".