First Client in Hungary
25th June 2009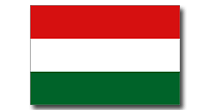 Steel Connexions are proud to announce their first client in Hungary, namely KESZ.
KESZ are one of Hungary's largest fabricators and are presently working on the prestigious Budapest Airport contract, accounting for the majority of KESZ's workload until 2011.
KESZ are also the owners and main distributor for ConSteel which provides a complete solution for the structural office mainly involved in the design of steel structures.
To download a brochure on ConSteel, please click here.