A Warm Welcome to ACS
29th September 2009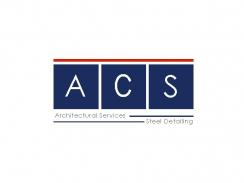 Steel Connexions extend a warm welcome to one of Ireland's largest and most prestigious Drawing Offices.
Associated CAD Solutions was established in 1999 to serve a growing need in the marketplace for a dedicated CAD services provider with the technical expertise and flexibility to meet the demands of industry.
Through continued commitment, investment in people and technology, ACS has grown to become the largest sub-contract drawing office in Ireland specialising in architectural draughting and steel detailing.
ACS firmly believe in working in partnership with their clients and design teams and have built longstanding relationships with their clients through striving to continually exceed their expectations.
Areas of expertise are:

3D Visualisation
Steel Detailing
Architectural Draughting
Outsourcing
Outsourcing is an effective and efficient method of increasing resources, reducing costs, and achieving company profit goals.
ACS's drawing office works with Steel Fabrication companies, Engineering Consultants and Architects wishing to outsource their draughting requirements.
Benefits of Outsourcing
By outsourcing you reduce your non-billable/non-productive time

You only pay for the time you use

Increase or decrease your resources as and when you need to

Up front fixed price quotations

Save on the addition of office space/furniture

Save on purchasing new hardware and software


Benefits of using Associated CAD Solutions
At ACS they have the resources to meet all your requirements on schedule and within budget
They operate from a professional office base with a team of qualified technicians

Utilising the experience gained over the past ten years, they can identify and highlight any technical issues that may arise at an early stage in the life cycle of the project